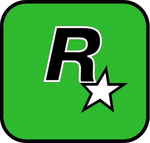 Rockstar Vancouver, formerly Barking Dog Studios, was a video game studio located in Vancouver, British Columbia, Canada and is owned by Rockstar Games. Rockstar Vancouver developed Bully for the PlayStation 2 and later the Xbox 360 and Wii. The company (as Barking Dog Studios) was formed in May 1998 and became Rockstar Vancouver in August 2002. As Barking Dog Studios, the company developed Homeworld: Cataclysm, Global Operations, and Treasure Planet: Battle at Procyon.
On 9 May 2012, Rockstar Games announced the closure of the studio, as part of a move to merge the Vancouver staff with Rockstar Toronto at an expanded facility in Ontario. The merger is financially supported by the Government of Ontario and is scheduled to take place over a course of six months. The merge was carried out successfully, and Rockstar Vancouver went defunct in December 2012. [1]
References
Edit
Ad blocker interference detected!
Wikia is a free-to-use site that makes money from advertising. We have a modified experience for viewers using ad blockers

Wikia is not accessible if you've made further modifications. Remove the custom ad blocker rule(s) and the page will load as expected.